To inquire about purchasing photographic works, or Maury's book, "Frisco Faces" ($40), please contact Maurice Edelstein.
TELEPHONE 415-397-4240
EMAIL maurimages@gmail.com
My photographic interest started about 40 years ago with the realization that I was in situations in which I said to myself, "I wish I had a camera!" Hence I bought what was called a "spy" camera, a Minox. It fit on my belt and had a waist and a side-view finder, which gave me the opportunity to get candid close-up, shots without the subject having any notion that he or she was being photographed. Great on San Francisco's Muni buses.
Eventually I graduated to three Minox cameras, one for color, and the others in black and white with different film speeds to suit the occasion. It became a habit of mine to walk down the way with one of these cameras in my hand and another on my belt always looking for that "perfect shot."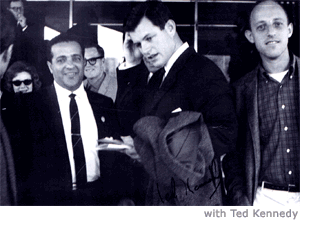 The negatives on the Minox were rather small, so any "great shots" I made were too grainy for artistic enlargements. As a consequence I began to use small Single Lens Reflex cameras which were small enough to fit in a suit pocket. Even without the "extras" on the Minox camera I had become adept at shooting from the hip, not looking at the "target."
I live in the City within walking distance of Chinatown, North Beach, and a short bus ride to the Mission District. These neighborhoods demand color film. I prefer to shoot slide film.
I don't know which is my favorite hunting area, but Chinatown is definitely the most colorful. I think the reason I'm drawn there is that I see a great similarity between these new immigrants who speak little or no English, with my Jewish family who arrived in New York in the early days of the last century and settled in the Lower East Side of New York and spoke only Yiddish. Both groups had and have similar problems of discrimination, the struggle to make a living, and to educate their children. To get the complete flavor of Chinatown, one must go to Portsmouth Square. There, one will find a great kiddy playground and the little ones frequently watched and cared for by great-grandparents.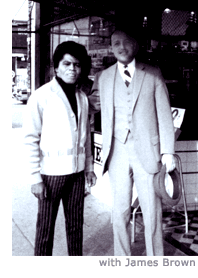 My first one-man show was at the Chinese Cultural Center and ran for 10 weeks in 1998. A couple who happened to see the exhibit, Gary and Christina Tan, asked if they could exhibit my pictures at their new restaurant, The Dragon Well on Chestnut Street. (A lovely couple and great food!) Thanks to the exposure at the Dragon Well, many of my pictures are now in the permanent collection at the Chinese Historical Society in the City.
Other exhibits have been at the Kaiser Center in Oakland. 1999. "Six Bay Area Photographers," an exhibit at the Marin Theatre in Mill Valley, 2004 and a 9-week one man exhibit at Temple Emanuel in San Francisco, 2004. I exhibited another one man show at The Chinese Cultural Center in Summer, 2004.
—Maurice Edelstein, 2005