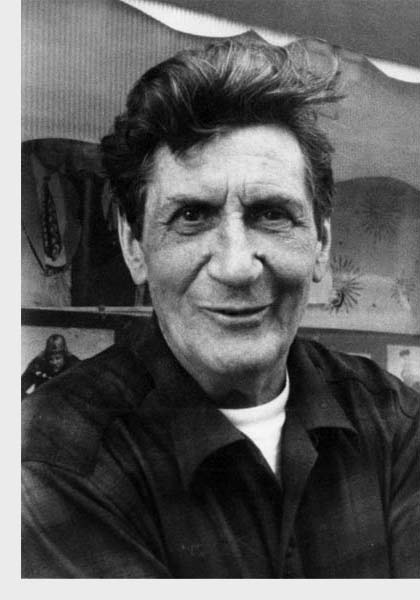 His first real name was Aloyisius.
Shanty's bar was on Sacramento Street, just off of Montgomery Street in San Francisco's financial district.
His bar was more like a big barn, rather what one would not expect in that "swinging" era. The lighting was bright, no little plates of hors-d'oeuvres, and the clients were mostly serious drinkers. Reasonable prices.
We hung out at the place because we loved Shanty. Plus, he had a great pinball machine that we played for hours on end. The three of "us" were Grossman, Misrach and myself. We were not big drinkers.
Shanty owned a bar way back during Prohibition and he regaled us with fantastic stories of those days.
Now Shanty breaks the news to us that he is going to "retire."
The three of us know he hasn't any money to retire so we decide to have a fundraiser for him. The "three" of us are of the Jewish persuasion: Misrach, Grossman and myself. Shanty is Irish and of course, we rented out the German Hall on Polk Street. The date was set and the "announcement " for the shindig went out to his fan club.
At one of our last meetings with Shanty, just before the event, we were discussing times, music and other details. Shanty told us that the "fights" will start at 11 o'clock." We asked him what he meant and he told us that when you get that many Irishmen together in one room with drinks being served, "that's just about the time the fists start flying."
We had a great turnout and made some money for Shanty.
Just around 11 o'clock the fights broke out.