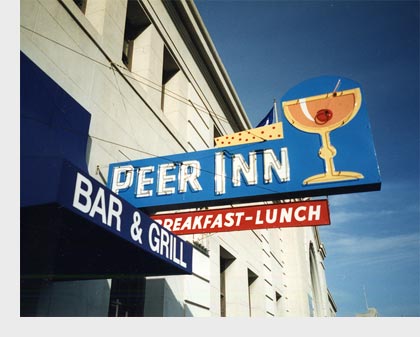 There we were, in the Peer Inn, a San Francisco bar and restaurant, for our usual breakfast meeting. About fifteen of us were going over the week's Torah portion with our rabbi leading us in a free-wheeling session sitting around a big round table with a view of the Bay. We had been meeting for ten years or so with the same format. A great bunch of guys, mostly in our 50's.
This particular morning was freezing cold. A fairly young woman came into the restaurant carrying a filthy blanket, obviously in distress, a homeless person. Gus, the owner, sprang into action and escorted this poor creature out. What did she want, something to eat? A cup of coffee? To use the bathroom?
We sat there "on our hands" discussing the Torah.
We witnessed the exchange she had with Gus, the owner, who sent her back out in the cold. Not a even a cup of coffee.